Presented By Bank of America
Axios AM
By Mike Allen

·

Jan 10, 2017
Good Tuesday morning — 10 days to President Trump. Jared Kushner is 36 today, with a West Wing office as a present. Trump announcement that Kushner will be Senior Advisor to the President, as forecast exclusively here yesterday ("An announcement is coming"), puts his son-in-law in a leadership troika with Chief of Staff Reince Priebus and Chief Strategist Steve Bannon. This deliberate counterbalance by Trump makes sure HE'S always the one with the last word.
Thank you for the the fantastic response to yesterday's debut edition of Axios AM: Mike's Top 10 — keep the tips and suggestions coming to mike@axios.com. Please urge your friends, family and colleagues to join the breakfast conversation by signing up at this one-click link.
For more on our launch plans, Harvard's Nieman Lab pops a Q&A with Jim VandeHei.
​1. Ghosts in the Cabinet
As confirmation hearings begin today for Trump's Cabinet nominees, Dems can indulge in a wistful game of "What Might Have Been." My post-election convos with Brooklyn survivors make it clear that Hillary staffers and supporters had astonishingly specific, widely known/accepted roles planned for her administration. "Measuring the drapes" is a cliché; a notional org chart is real life.
While Trump had to scramble to build a government starting Nov. 9, Clinton had a team in waiting. By Election Day, her roster was so refined that most jobs just had one name.
Here's her prospective Cabinet and West Wing staff, based on interviews with numerous Clinton insiders. We miss or botch something? Drop me a note at mike@axios.com, and I'll share your intel.
Ghost Cabinet:
Secretary of State: John Podesta, Bill Burns, Joe Biden
Deputy Secretary of State: Kurt Campbell, Wendy Sherman
Treasury Secretary: Sheryl Sanderg, Lael Brained
Defense Secretary: Michèle Floury
Attorney General: Loretta Lynch retained, Jennifer Granholm, Jamie Gorelick, Tom Perez
Commerce Secretary: Gregory Meeks, Sheryl Sandberg, Terry McAuliffe
Labor: Howard Schultz
HHS: Neera Tanden
Energy Secretary: Carol Browner
Education Secretary: Jennifer Granholm, John Sexton
EPA: Likely an African American (and/or at Education)
Budget Director: Gene Sperling
U.N Ambassador: Tom Nides, Wendy Sherman, Bill Burns
Director of National Intelligence: Tom Donilon
CIA Director: Tom Donilon, Mike Morell
SEC Chair: Gary Gentler
Big Jobs: Tom Vilsack, Cory Booker
Ghost West Wing:
White House Chief of Staff: Ron Klain
Deputy Chief of Staff: Huma Abedin
Deputy Chief of Staff for Operations: Sara Latham
Deputy Chief of Staff for Policy: Maya Harris
National Security Adviser: Jake Sullivan
Deputy National Security Adviser: Laura Rosenberger
Counterterrorism Adviser: Jeremy Bash
West Wing Climate Czar: John Podesta
Whatever She Wants: Jen Palmieri
East Wing: Capricia Marshall
Counselor: Philippe Reines
Senior Adviser: Robby Mook
Big Job: Leah Daughtry
White House Counsel: Karen Dunn
Deputy Counsel: Heather Samuelson
Ambassador to NATO: Derek Chollet
Ambassador to U.K.: Tom Nides, Anna Wintour
Ambassador to France: Marc Lasry
Ambassador to Ireland: Elizabeth Bagley
Social Secretary: Dennis Cheng
Deputy Social Secretary: Bryan Rafanelli
Political Director: Marlon Marshall
Speechwriting: Dan Schwerin, Megan Rooney
Press Secretary: Brian Fallon
Traveling Press Secretary: Nick Merrill
Deputy Press Secretary: Lily Adams
Communications Director: Kristina Schake
Deputy Comms Director: Christina Reynolds, Lori Lodes
Surrogate Communications: Adrienne Elrod
Staff Secretary: Rob Russo
Cabinet Affairs: Brynne Craig
Domestic Policy Council: Ann O'Leary
Some Other Council: Ed Meier
Scheduling: Lona Valmoro
Advance: Jason Chung
Trip Director: Connolly Weigher
Office of Administration: Charlie Baker
Chief of Protocol: Natalie Jones Callahan
DNC Chair: Tom Perez
WJC Chief of Staff: Tina Floury
WJC Deputy Chief of Staff: John Davidson
Chelsea Chief of Staff: Bari Lurie
Vice President Chief of Staff: Mike Henry
V.P. Deputy Chief of Staff: Matt Paul
V.P. Press Secretary: Amy Dudley
Presidential Inaugural Committee Chair: Capricia Marshall
Presidential Inaugural Committee co-E.D.s: Alex Hornbook and Brynne Craig
​2. It's on: FB targets YouTube
Facebook will start showing short ads in some videos and share the money with publishers, according to Recode. This is huge news in the media business for two big reasons:

Facebookers watched an astonishing 100 million hours of video per day, much of it produced by media companies that couldn't run ads against it. So they got views — but no coin.
But Facebook is now offering to run ads in the middle of 90-second plus videos AND cough up 55 percent of the revenue, the same as rival YouTube. Good news for consumers: the ads will reportedly be capped at 15 seconds.
SOUND SMART: This is part of Zuckerberg's master plan to dominate the video world AND encourage more quality -- and less crap -- on Facebook.
​3. How Trump rules
Trump is setting up White House structure similar to that of his campaign and businesses: competing power centers with DJT (as his aides call him when OTR) in the middle, as the ref and decider. A rough guide:

The Family: Jared and Ivanka
The Thinkers: Steve Bannon, Stephen Miller
The Doers: Reince Priebus
The Talkers: Sean Spicer, Kellyanne Conway
The Hill Ambassadors: Mike Pence, Marc Short
The Generals: James Mattis at Defense, Michael Flynn as national security adviser, John Kelly at homeland security
The Enforcers: Jeff Sessions, Rick Dearborn
A Message From Bank of America
Our Business
At Bank of America, responsible growth means we are focusing on advancing the work that contributes to real economic growth and prosperity – from simplifying mortgages to providing support for small businesses to financing large scale companies that drive state and national economies.
Key to growing responsibly are internal governing policies that ensure we are providing transparency in our products and business practices, and helping clients access the capital they need to achieve their goals without taking on unnecessary risk.
As a result:
Business loans are up 12% year over year
We've increased the number of Bank of America customers who secure a mortgage with us by 50%
Improved our strength and stability as a global financial institution
That's what responsible growth means for us and for the more than 50 million customers and communities we serve. To learn more, visit bankofamerica.com/responsiblegrowth.
​4. Jared's portfolio; Ivanka role
Jared Kushner's lane includes trade negotiations, government operations and Middle East issues.
Ivanka surprises with the decision she'll separate from her Trump and fashion businesses but won't join the administration. Look for her to maintain a very visible outside role, perhaps focused on women's empowerment issues.
NYT's Glenn Thrush and Maggie Haberman say Jamie Gorelick, Kushner's lawyer, is confident his arrangement would survive any legal challenge based on anti-nepotism laws, "and said Mr. Trump would seek an advisory opinion from the Department of Justice's Office of Legal Counsel."
Gorelick, deputy attorney general under Bill Clinton, has the Gray Lady's Quotation of the Day: "I am not saying there's no legal argument on the other side. I'm just saying we have the better argument and will prevail."
​5. Trumpland
Kellyanne Conway repeatedly uses her strong outside game to urge Trump to stick with his positions and instincts — and does the same inside Trump Tower.

An interview with USA Today's Susan Page gets above-the-fold splash, "CONWAY DISMISSES FURTHER HACKING INQUIRIES: Trump may rethink sanctions on Russia."
The first part of that headline isn't exactly right: Conway continues to say that the executive branch shouldn't interfere with the legislature.
Conway said of Obama's punitive response: "I predict that President Trump will want to make sure that our actions are proportionate to what occurred, based on what we know."
​6. How Rex works
Secretary of State-designee Tillerson's negotiating style includes "deliberately theatrical tactics … and silent stare-offs," per a WSJ front-pager. Best anecdote: "In a meeting in Yemen in the 1990s, he threw a book and stormed out of talks. The tantrum was preplanned … 'Anger is a strategy, not an emotion,' Mr. Tillerson told colleagues."

​7. Chait on Obama legacy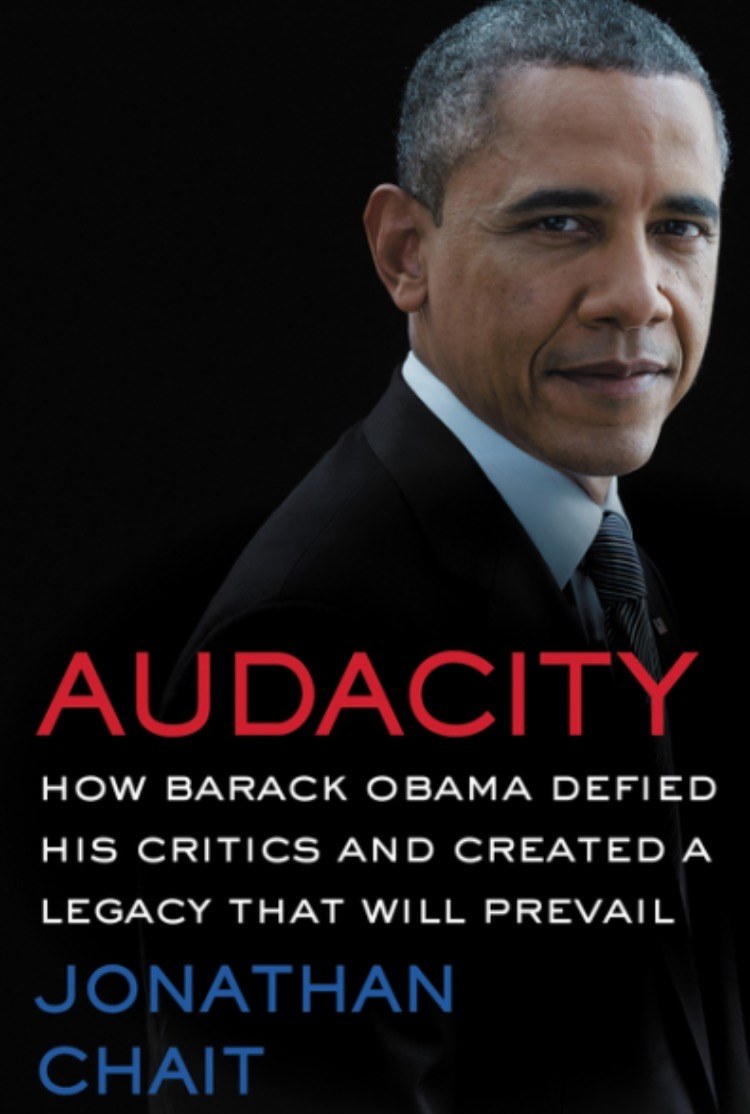 As POTUS heads to Chicago for his 9 p.m. ET farewell address at McCormick Place (with the First Lady, the Vice President and Dr. Biden attending), Jonathan Chait of New York mag is about to embark on a book tour arguing that Obama's legacy will survive Trump.

"Audacity: How Barack Obama Defied His Critics and Created a Legacy That Will Prevail" will be published a week from today. The final-final deadline was six days after the election: Chait added 5,000 words in a marathon session that went till 1 a.m., with his editor in the room to read copy as his author wrote it.
Chait told us in a phone interview from his Chevy Chase, D.C., home: "Obama is a liberal Republican in a lot of ways. He took the best elements of the liberal Republican tradition — not just health care, but environment, education reform, foreign policy — just as the liberal wing of the Republican Party was collapsing. And he revived those ideas and gave them life in a way Republicans never had."
​8. Trending in business
The New World Order: Financial Times tops site with "Investing Under Trump," including how international automakers are adjusting, and how otherwise ordinary events like tomorrow's presser in New York. are big, potentially market-moving moments.

​9. Tops in tech
THAT'S the ticket: The post-Verizon remains of Yahoo (stakes in Alibaba and Yahoo Japan) will be renamed Altaba Inc. (not a typo). CEO Marissa Mayer will step down from the new company but may be tapped for a role in Yahoo's integration at Verizon, per Techcrunch.
Facebook is in court in Dallas, fighting a $2 billion claim that Oculus Rift, its big —VR bet, was built with stolen technology. Zuckerberg may have to testify.
10. 1 fun thing
"I said, 'Let's be legendary.'" That was Clemson QB Deshaun Watson, in huddle, at start of epic, game-winning drive in College National Championship. Alabama was dethroned in last-second 35-31 upset by Clemson — the FIRST loss for Nick Saban in SIX championship games.
Final AP Top 25 poll for the season, out at 3:29 a.m.: Clemson, Alabama, USC, Washington and Oklahoma.
The other football: FIFA World Cup just announced it will expand from 32 to 48 teams by 2026! Big bucks for the sport.
WHAT'D I MISS? Shoot your links, rants and tips to mike@axios.com.
A Message From Bank of America
Responsible Growth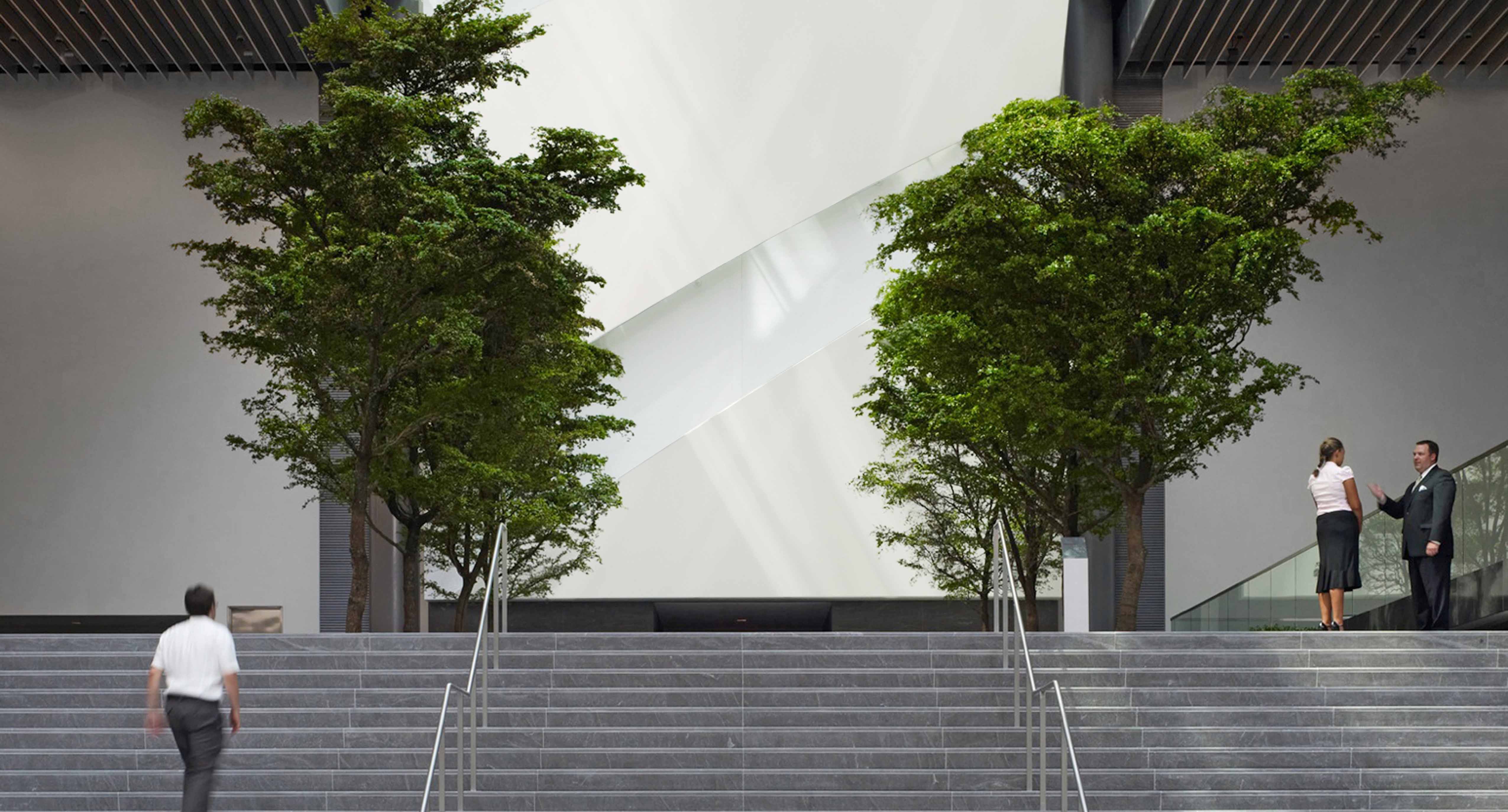 At Bank of America, we have a responsibility to grow by improving the financial lives of our customers and having a positive, lasting impact on the communities we serve. We call this "Responsible Growth," and it means we are:
Driving the economy in real and sustainable ways
Helping create jobs, develop communities, foster economic mobility and address society's biggest challenges
Managing risk and providing a positive return to our customers, clients and our business
From being the leader in clean energy financing to increasing our small business loans by 12% year over year, we are growing responsibly and creating tangible value for the customers we serve and the communities we live in. To learn more, visit bankofamerica.com/responsiblegrowth.