Presented By Bank of America
Axios AM
By Mike Allen

·

Jan 11, 2017
Good Wednesday morning — 9 days till President Trump. His 11 a.m. presser in New York will blot out the media sun, with the broadcast networks planning to interrupt for live coverage and analysis. I'll be there, tweeting news @Axios and @MikeAllen.
An email saying I am "cleared for the January 11, 2017 press conference at Trump Tower held by President-elect Donald J. Trump" concludes with the note: "No wifi."
Thanks for your enthusiasm and suggestions during this first week of Axios AM: Mike's Top 10. Drop me a line at mike@axios.com. And please get your friends, family and co-workers to sign up here.
1. The 1 thing: Ivanka's grand plan
Following her decision not to take a formal White House role, Ivanka Trump plans to stay out of the spotlight for a few months as her family moves to D.C., hoping the temperature goes down on nepotism questions involving her husband, Jared Kushner. But then she'll begin taking high-profile stands on policies aimed at women's entrepreneurship and economic empowerment. A well-wired source tells me her focus will be consistent with her brand: issues affecting women who work, including family leave and equal pay.
Behind the scenes, Ivanka is moving to put a high-powered, high-level staffer inside the White House to help her cause. My sources tell me her first and likely choice is Goldman Sachs exec Dina Powell, who runs the firm's 10,000 Women and 10,000 Small Businesses, and was in charge of presidential personnel for George W. Bush.
Sound Smart: Jared Kushner and Dina Powell are both close to Gary Cohn, the Goldman Sachs exec who will soon run Trump''s National Economic Council.
​2. America gone mad?
Nothing unsettles Republicans we talk to more than Trump's unbending defense of Russia and Vladimir Putin — in public defiance of the intelligence community he will run in 10 days. Many think THIS is the the issue that could rattle his presidency. So when CNN reported and BuzzFeed posted in full UNVERIFIED, one-source allegations of Russia's possession of blackmail-worthy material on Trump, Twitter exploded … critics pounded … and Trump tweeted: "FAKE NEWS. A TOTAL POLITICAL WITCH HUNT!"

—Deep breath, folks: This was one-source, unverified info gathered for anti-Trumpers by a former British intelligence officer some U.S. spies find credible. It was deemed worthy of sharing with Obama and Trump by U.S. officials BUT never proven.
—Russia weighed in overnight, calling this "absolute fabrication," according to Interfax. Just asking: Would they really tell us if they had the goods on the president-elect?
​3. Confessional: Weaponized Twitter
Dieter Bohn, executive editor and a founder of The Verge, notes the "Twitter gold" in the unverified report: "US intelligence agencies and multiple journalists haven't verified these claims to a sufficient degree that they feel comfortable publishing them. And yet here we are, … making jokes."
"These soundbites have been … made all the more powerful because they appeal to the deepest desires and fears of Trump's critics. After months — and years — of watching damning leaks about Hillary Clinton, finally there's a leak for the other side to share and spread, provenance be damned."
A Message From Bank of America
Responsible Growth
At Bank of America, we have a responsibility to grow by improving our customers' financial lives and having a positive, lasting impact on our communities. We call this "Responsible Growth," and it means we are:
Driving the economy in real and sustainable ways
Helping create jobs, develop communities, foster economic mobility and address society's biggest challenges
Managing risk and providing a positive return to our customers, clients and our business
From being the leader in clean energy financing to increasing our small business loans by 12% year over year, we are growing responsibly and creating tangible value for our customers and for our communities. To learn more, visit bankofamerica.com/responsiblegrowth.
​4. Trump Show: Kellyanne mesmerizes
Frank Bruni's columnizes: "[A] typical Conway television interview … is a circus of euphemisms, a festival of distractions and a testament to the stamina of a willed smile. She looks cheery when attacking, even cheerier when attacked … She's … like the David Blaine of political spin, intent on working feats of magic."
"I know dozens of people who despise her politics but are mesmerized by her performances … a perfect emblem of these polarized times, when no claim is too laughable or denial too ludicrous if it counters the supposed insidiousness of the other side. She's … the gold-haired standard for a rising generation of unflappable partisans."
5. ​ Obama farewell: "Yes, we did"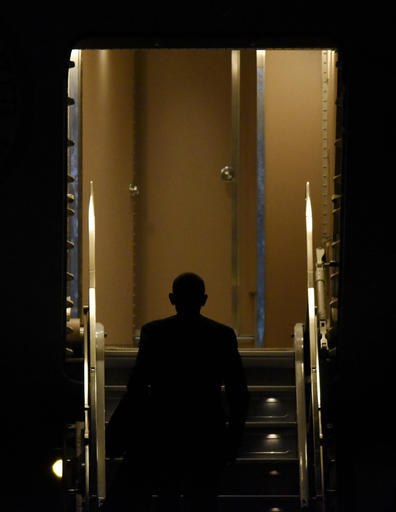 AP
POTUS drops the mic, in Chicago, with a 53-minute address carried live by the broadcast nets: "My fellow Americans, it has been the honor of my life to serve you. (Applause.) I won't stop. In fact, I will be right there with you, as a citizen, for all my remaining days."
"I am asking you to hold fast to ... that idea whispered by slaves and abolitionists; that spirit sung by immigrants and homesteaders and those who marched for justice; that creed reaffirmed by those who planted flags from foreign battlefields to the surface of the moon; a creed at the core of every American whose story is not yet written: Yes, we can. (Applause.) Yes, we did. Yes, we can." Applause.
​6. 2 great moments in Chicago
AUDIENCE: "Four more years! Four more years! Four more years!" OBAMA: "I can't do that."
OBAMA: "In 10 days, the world will witness a hallmark of our democracy." AUDIENCE: "Nooo!" OBAMA: "No, no, no, no, no -- the peaceful transfer of power from one freely elected President to the next." Applause.
​7. Zuckerberg hires Plouffe, Mehlman
The news, from Zuck's Facebook page: "Priscilla and I are excited to announce that David Plouffe is joining the Chan Zuckerberg Initiative to lead our policy and advocacy effort and Ken Mehlman will lead our policy advisory board. … David and Ken will announce more members of the policy advisory board over the next few months."
What it means: Mehlman remains at KKR; Plouffe will work at the Chan Zuckerberg Initiative in Menlo Park. Axios' Kia Kokalitcheva reports Plouffe remains on the Uber board and as an adviser to CEO Travis Kalanick, but will no longer travel for Uber as he previously did.
Between the lines: Plouffe and Mehlman started as informal advisers, while Mark Zuckerberg and his wife, Priscilla Chan, held best-and-brightest meetings with experts. Zuckerberg and Chan recognize that to change public policy, you have to build movements and work with governments — the wheelhouse of Plouffe and Mehlman.
Sound Smart: Zuck hasn't ruled out running for office in the future, but he has absolutely no plans to now. If he does, he now has two of the most accomplished political tacticians in America working with him.
​8. Top in tech
Kara Swisher, on a State Visit to Washington, taped a "Recode Decode" podcast with top political operatives Hilary Rosen, a Democrat, and Juleanna Glover, a Republican. The three dive deep into how the merger climate could shift under Trump:

Hilary Rosen: "[Y]ou can't have as much money as you have now in capital markets and not see a huge amount of consolidation. Big companies have just so much money available to them, so I think the deal market … will continue, only it will continue much more unabated."
Kara noted the Trump transition teams include a lot of "pro-merger people."
Juleanna Glover: "I don't think [the merits are] going to have anything to do with whether this White House opposes or supports them. I think it's going to be entirely a communications function as to … what's the impact on consumers?"
​9. Trending in business
A Wall Street Journal front-pager gives a primer on "America's Fastest-Growing Loan Category" — energy-conscious loans, which have "Eerie Echoes of Subprime Crisis." The loans are " designed to encourage homeowners to buy energy-efficient solar panels, window insulation and air-conditioning units … Creditworthiness matters little to lenders, because loans are based on the value of a homeowner's property." Plumbers and repairmen essentially functioning as loan brokers. What could go wrong?

Volkswagen is close to a $4.3 billion settlement with the U.S. government — AP calls it an "imminent criminal plea deal" — after admitting it cheated and lied about its diesel emissions.
Sound Smart: Volkswagen AG said yesterday it sold 10.3 million vehicles last year, likely driving past rival Toyota to claim the throne as the world's biggest automotive group by sales, according to the WSJ. A big reason: a double-digit surge in the Chinese buying their cars. They buy HALF of all VWs now!
​10. 2 fun things
"Diet Coke is not killing you" — Yvette d'Entremont (@TheSciBabe) for The Outline: "You should mainly be drinking water. But Diet Coke and all the other artificially sweetened beverages out there are not going to make you fat, give you cancer, or kill your tastebuds. Like so many other things in life, moderation is the key. … Now if you'll excuse me, I think I see that third nipple sprouting. … This piece has been updated to reflect the fact that any acidic drink, Diet Coke or otherwise, will contribute to oral decay." https://theoutline.com/post/842/diet-coke-is-not-killing-you
WHAT'D I MISS? Thank you for your tips, rants, leaks — keep 'em coming: mike@axios.com.
A Message From Bank of America
Our People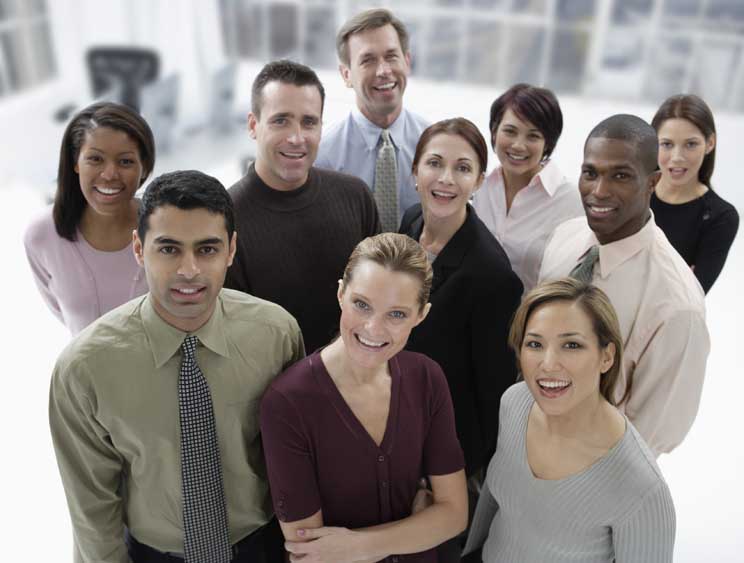 At Bank of America, responsible growth means investing in our team because valued employees do more to serve customers.
Our 200,000 employees nationwide drive responsible growth, work closely with customers to deepen relationships and provide solutions that fit their financial needs.
Our commitment:
On February 1, we will increase minimum wage for 15,000 employees to $15 per hour because it's good for our team, our communities, and the economy.
Our commitment to our teammates includes 16 weeks of paid leave for all new parents, backup childcare and a childcare subsidy—all to create peace of mind.
We provide premium-free health care for those making less than $50,000.
To learn more, visit bankofamerica.com/responsiblegrowth.
Axios, 3100 Clarendon B‌lvd, Suite 200, Arlington VA 22201
Like what you see?
Sign up now to get Axios in your inbox.
Share this newsletter: